COPENHAGEN 15 May 20022. WAFA founder Tina LIndgreen and WAFA Program Manager Stephen Hinton presented the cutting edge of water, air and food security represented by the hundreds of award applicants from all over the world.
These insights were shared with an enthusiastic audience of agricultural students at Lovely Professional University, Phagwara, India and those around the world via the IAAS, the International Association of Agricultural Students.
Some 360 participants heard how applicants had greened the desert, created food security in deprived cities, created hygenic handling of human waste without a sewage system and many more stores of these silent heros.
See the edited video of the event here by following this link.
Says Program Office Manager Stephen Hinton "We notice the interest from young people and academia alike in learning more about the wisdom that is being shown at grass roots level to create food, water and air security. We hope to be cooperating with Lovely University in future to spread the learning and inspiration even wider."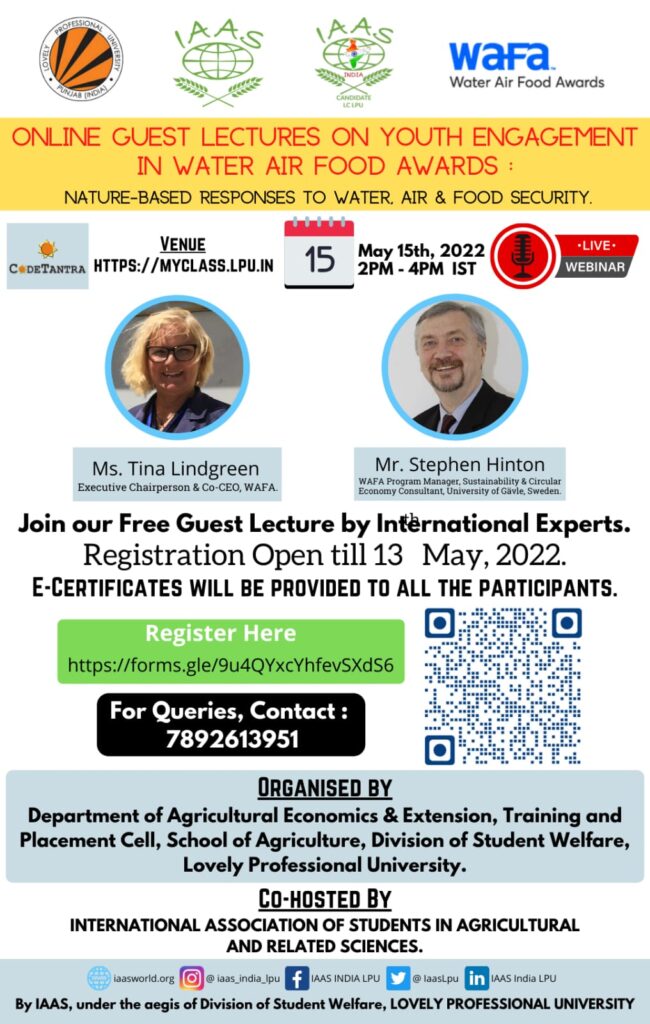 Please follow and like us: