WAFA Board
With their resources, expertise and high profile, members of the WAFA Board support WAFA's mission to promote solutions to global water, air and food security challenges.
Tina Lindgreen, MBA
MBA (in part), BHSAI, NLP Master
Chair Person of the Board of Directors, Ms. Lindgreen is the Founder and President of Water Air Food Awards (WAFA).  She has worked for over 15 years as an executive coach and trainer to develop human resources and a supportive company culture. Her experience includes working with international corporations, the European Parliament, and TV2, where she helped to establish employee engagement, teamwork and strengthen customer relations. She has also volunteered as trainer and to project manage international humanitarian events in Europe, Asia, South Pacific and USA.
Reinhard Wagner, Board Advisor
Managing Director of Tiba Managementberatung GmbH
Reinhard Wagner has been active for more than 30 years in the field of project- related leadership, in public service, industry and not-for-profit organizations. As a Certified Projects Director, he has proven experience in managing projects, programmes and project portfolios in complex and dynamic contexts. He is Managing Director of Tiba Managementberatung GmbH and supports senior executives in developing and improving their organizational competence in managing projects. Reinhard Wagner is Past President of IPMA and Chairman of the Council, Honorary Chairman of GPM (the German Project Management Association) and Member of the BoD of WAFA.
Raji Sivaraman, M. S, PMI-ACP, PMP, PMO-CP
Principal of ASBA LLC
Ms. Sivaraman, a Singapore citizen, helps USA/Singapore companies with strategic planning/overseas startups. Speaks several languages. Worked in Singapore, Thailand, India and the USA. Facilitates fortune 50/500 companies with CSR/BSR/Mobility projects. Consultant, Director, Strategic Advisor and an Advisory Board member for non-profit organizations. Worked in IT, publishing, financial, standards and logistics industries. Adjunct Professor at Montclair University, USA. Researcher, Author, Contributor to Project Management books, published articles, research and white papers internationally. Global facilitator, keynote speaker, Discussant/Academic chair, panelist, Moderator for CXO Forum. Agile practitioner, a pracademic. Distinguished Women leaders of Singapore, 2013
Stephen Hart
MSc (Finance), BSc (Economics)
With a background in economics, finance, and engineering, Mr. Hart has extensive experience in environmental infrastructure development in Europe the near East, and Africa, notably in water supply and waste management. A project manager for some 20 years in the private and public sectors, he presently serves as Head of Office at the European Investment Bank, Copenhagen, Denmark.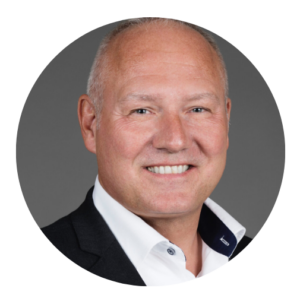 Morten Bech
Treasurer
Morten is an experienced IT professional and leader with many years of experience in IT Infrastructure, Service Management, Process Management, and Operations and Support Team Manager working with various ITSM platforms and ITIL process implementation.
Morten drives teams to success and high morale. Morten can be a leader with high integrity or an independent consultant depending on the task at hand. Morten is known for its high focus on execution, a structured approach, and high-quality deliveries.
With his 15+ years of experience in consultancy that spans IT Technologies, work processes, ITIL, and Project Management and 20+ years of experience engaging the business with numerous customers on the topic of IT Infrastructure Morten can be your perfect candidate to assist you with your challenges.
Morten has founded KiteClub Farø and is a passionate kite surfer and has run the KiteClub Farø kite school for the past 7 years.
Dr Madhu P Pillai
Phd
Dr Madhu P. Pillai is a Project Management specialist with more than 35 years of broad-based Oil and Gas, Petrochemical and Power industry experience in Operations and Project Management with a geographical spread of India, Nigeria, USA, Bahrain, Qatar and Saudi Arabia. He has been associated as Projects Director with leading multinational organizations. Dr Pillai is an Engineer with post-graduation in Management and Ph D in Strategic Project Management. He is a Fellow of many leading international organizations like, AACE International and International Cost Engineering Council, Institution of Engineers etc.
Dr Pillai has spoken at more than 30 International events; and Chaired few. He was awarded the O T Zimmerman Global Award by AACE International in 2008 for his contribution to the 'Global Cost Management Professional Community". Dr Pillai serves on the board of International Cost Engineering Council – ICEC as Executive Director. He is the Honorary Global Ambassador for World Project Management Forum (WPMF) and Advisor to Center for Public Policy Research (CPPR). Dr. Pillai had earlier served on the International Director Board of AACEI as Regional Director (Asia, Europe and Africa) and as Vice President (International Regions – Covering 81 countries). He had also served on the International Board of "Project Managers Without Borders".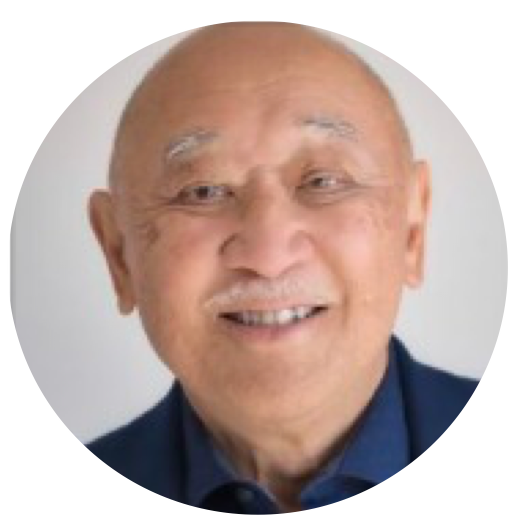 Prentiss Uchida
Entrepreneur Catalyst
Prentiss' business coaching, mentoring and consulting services, honed over 50 years of launching successful start-ups and holding management positions in various organizations has made a profound difference in the lives of countless entrepreneurs. His heart-centered, mind-opening approach to business sparks insight, clarity, confidence, and the kind of inner knowing that enables entrepreneurs-at-the-crossroads to learn quickly, adapt, and make the kind of wise choices that lead to success.