 The Water Air Food Awards
Celebrating the power of nature-based solutions
We identify, award and promote outstanding sustainable initiatives for water, air, and food security worldwide. We shine light on stories of ordinary people doing extraordinary things to inspire people everywhere to work for water, air and food security for all.
Join us
Donate
Celebrating the extraordinary efforts making real impact  
People all over the world are working locally to ensure their communities get the basics so they can thrive. We are awarding the initiatives that give us hope and inspiration that step by step we can build a sustainable world together where all basic needs are met.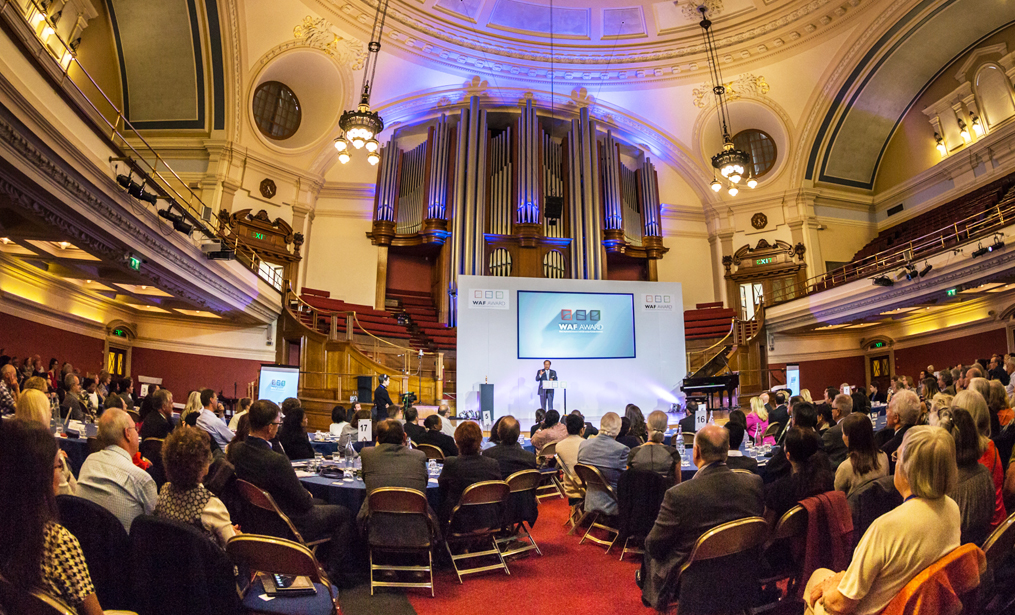 Save these Dates!
Voting Starts 16th March
Award Event 27th April
Sponsoring – the opportunity for companies
Sponsors support the work to spread hope and insights from WAFAs network of  practitioners and sustainable initiatives.
Look into applying today!
Applying for the Awards is easy, and we have a dedicated team to help you all the way!
Your vote is needed and makes a difference!
Show the finalists you appreciate their efforts!
Our approach is a simple one: to identify and showcase what's already working to remediate the earth's environmental and social challenges and then do everything in our power to let all 8 billion people know about these low-cost, high impact, planet and people saving initiatives.
Our award events, featuring finalists, performers and subject experts from around the world attract broad attention. They bring a message of hope and ingenuity in the face of the many human challenges before us.
A future where food, air and water security is possible, in way that respects nature and future generations is within our reach if we can harness what these initiatives are showing us.
Our database offers over 552 initiatives as vetted collaboration projects that can form part of partner corporations' ESG and CSR development
WAFA is looking for a team member for the web team. The archivist will play an important role in ensuring we are able to communicate about our applicants in a powerful, moving and concise way by having at hand all the relevant information and material. The better we...
Award Event 2023  brought to you in concert with: