Team WAFA
-The Making of a Global Movement
Team WAFA increasingly orchestrates the network of stakeholders, who work together to create our global awards platform.
We are a handful of professionals who have volunteered to make WAFA a global sustainability movement. We invite everyone to join us in recognizing those people, who empower the poor and forgotten in their communities. They are the silent heroes, the silent warriors.
Many of us have access to clean water, clean air, and nutritious food. Many of us don't. Our team is convinced a dignified life starts with fulfilling these basic needs for all of us.
As you may have gathered by now, we are purpose-driven and share our passion with everyone who wishes to be part of making this world a better place – a beautiful place.
Tina Lindgreen
Chair Person of the Board of Directors, Ms. Lindgreen is the Founder and President of Water Air Food Awards (WAFA).  She has worked for over 15 years as an executive coach and trainer to develop human resources and a supportive company culture. Her experience includes working with international corporations, the European Parliament, and TV2, where she helped to establish employee engagement, teamwork and strengthen customer relations. She has also volunteered as trainer and to project manage international humanitarian events in Europe, Asia, South Pacific and USA.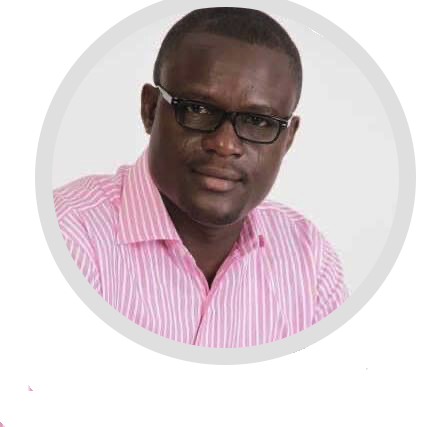 Adegboyega

Owasoyo
Experienced Operations and Project Manager with over 10 years hands-on experience
in Business Operations/Coordination and 6+ years of leading teams in
Program Administration, Branding, Event/Media Production, and Tech Organizations.
My core strengths are leading, supervising, and coaching team members to achieve
goals that contribute to the growth of the organization.
Aniket Arora
I am a psychologist from India, with educational background from different countries like India, Sudan, Oman and Switzerland. I am glad to be a part of WAFA and promote their agenda to honour the individuals working hard on their sustainable projects and making our world a better place. Currently, I am supporting WAFA through my expertise and skills related to design, social media handling, video editing, and website development.
   Dr. Nurudeen Onomhoale Ahmed
Dr. Nurudeen Onomhoale Ahmed is a Geoscience Technical, Research, and Business Professional specializing in Georesources and Environmental Exploration and Management. He is experienced in the environmental, upstream petroleum, and mining (exploration) industry, with a B.Sc. (Hons) in Geology, M.Sc. in Petroleum Geosciences, Diplomas in Environmental Science and Technology; Project Management; Business Management and Entrepreneurship, and PhD in Natural Resources and Environmental Management. He is a Registered Environmental Professional (REP) by the National Registry of Environmental Professionals (NREP), USA, and a Certified, Registered, and Licensed Nigerian Geologist and Geoscientist.
Nurudeen is a Geoscientist Consultant; he spearheads geological, geophysical, and geotechnical investigations for mineral exploration, soil and groundwater management, and civil engineering developments; he also executes environmental and oil spill cleanup and remediation. When free, he enjoys volunteering to accomplish geoscience and environmental-related programs, research, and projects contributing to global goals (SDGs). He works with individuals from diverse professions, including industry, academia, and non-business.
 Nurudeen is a UNV Environment Specialist (National and International); he is also a Federal Government of Nigeria, and Petroleum Technology Development Fund (PTDF) Scholar (Local and Overseas). Nurudeen currently serves as WAFA's Research Manager; he's passionate about WAFA's mission to promote sustainable environmental and socio-economic development solutions and hopes to make impactful contributions to achieve this goal.
Xuanrong Zhang
I am a Chinese national working in Denmark as a production engineer. I have an educational background in food safety & quality, dairy science & technology.  Currently, I am working in the area of pharmaceutical/food processing control and optimization, factory CIP. Joining WAFA gives me the chance to play a part in promoting sustainable projects around the world. It is very inspiring to be a "force for good" so I feel inspired in participating in voluntary work.
Stephen Hinton
Stephen Hinton, BSc  is a long-standing board member of the Swedish Sustainable Economy Foundation, (TSSEF.se) an independent research foundation and past board member of the Swedish Bank JAK.se. Currently, he is engaged with the University of Gävle.
Via his own consulting practice, stephenhinton.org, Stephen specialises in the application of economic instruments to enabling the circular economy. Past assignments include a survey, for the Swedish Delegation for Circular Economy, of the economic instruments available to drive circularity. For the Swiss EPA, together with researchers from the university of Rome, Stephen provided in-depth background on the opportunities to use economic incentives to address nitrogen cycle  management challenges. Stephen's industrial background includes a four-year assignment  as managing director in  a sustainable water purification concern. Prior to that, Stephen was a program manager in the Ericsson concern.
Weiyu Chen
Originally from China, I have been studying and working in Denmark for almost three years. I just finished my Master's in Dairy Science and Technology, and am focusing on dairy production, food microbiology, food quality, and safety control. All food companies need to make a continuous effort to achieve sustainability. WAFA's mission resonates with my passions. I feel proud to use my knowledge and skills to uplift unknown heroes. Covid lockdowns have also impelled me to reach out to more people.
Elishama B. Yomi-Agbajor
Elishama Yomi-Agbajor is an environmental and data scientist based in Abuja, Nigeria. Her professional experience cuts across the academic research and environmental services industry. She has been engaged in conservation, environmental monitoring, pollution control, and environmental impact assessment projects. She holds a BSc in Animal and Environmental Biology, MSc in Environmental Management and Protection, and certifications in Project Management and Health, Safety, and Environment. Ms. Yomi-Agbajor is currently a Data Science Intern at Hamoye, where she specializes in drawing reliable insights from research data. She efficiently performs data wrangling, visualization, and computational analysis tasks and utilizes machine learning tools to develop predictive regression and classification models. Elishama is a member of the International Society of Environmental Epidemiology (ISEE), the International Medical Geologists Association – Nigeria, and the Organisation for Women in Science for the Developing World (OWSD). She is an avid lover of nature and is passionate about taking action to advance environmental sustainability. To this end, she volunteers with sustainability-focused initiatives, including African Clean-Up Initiative, and joining WAFA serves as an excellent opportunity to contribute more to this course.